Audience Insights
Audience Insights : Discover additional information and insights around your existing Audiences. Find out what differentiates two audiences or what they have in common
Audience overlap​
Audience overlap analysis shows how many and which customers are common to two or more Audiences. For example, how a Audience of frequent customers overlaps with a Audience that contains customers that are satisfied with your service or product. You can also analyze how the overlap changes for specific attributes.
---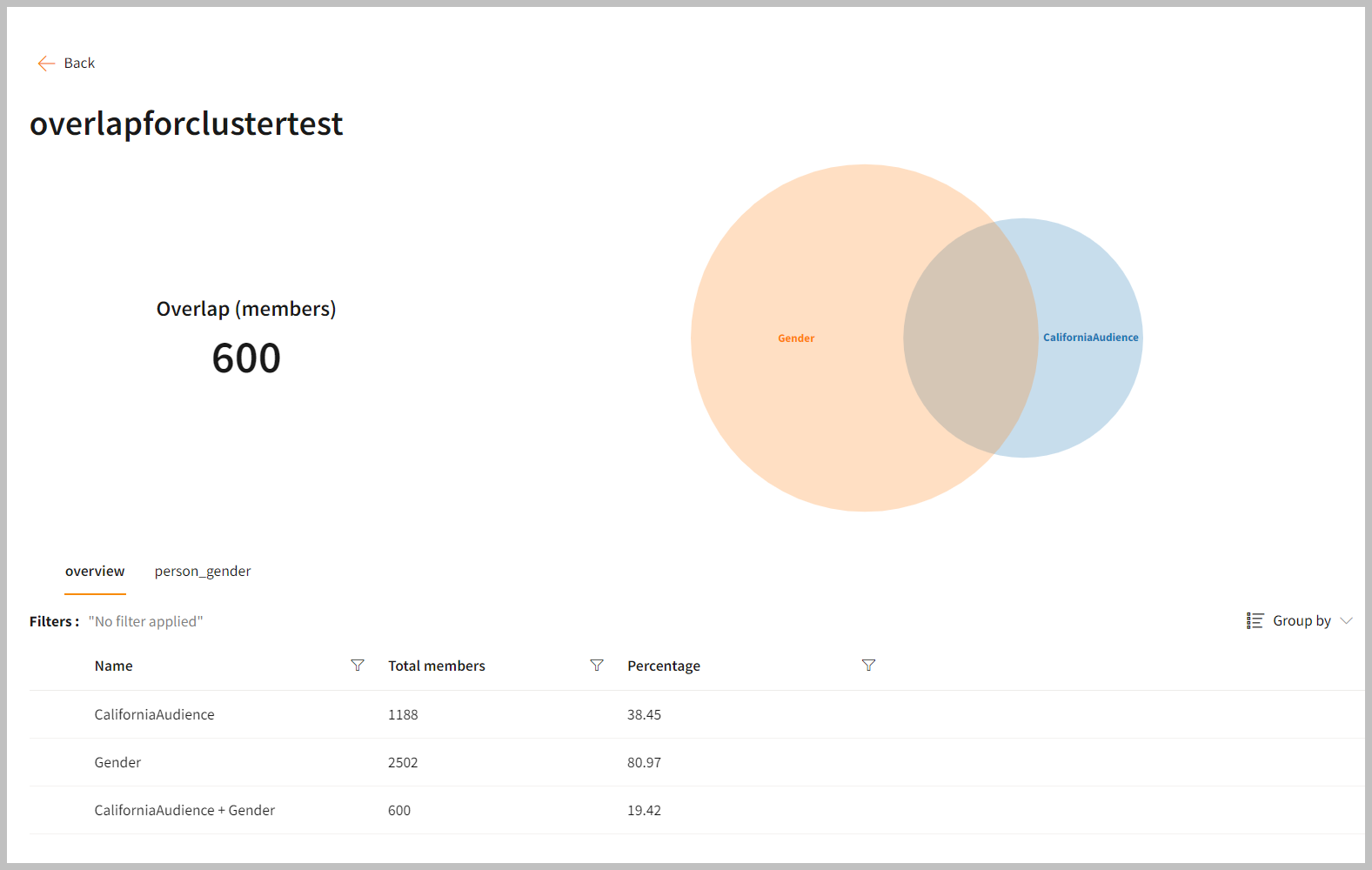 ---
Create Audience Insight Type​
Go to Activate> Audiences.
Select Insights
Click on New to create Insight Type
Two options will be there 1) Overlap 2) Differentiators
Click on Overlap
You will see the list of segments. Choose 2-3 segments to visualize shared customers between your segments
Click on Next
You will see a list of attributes. Choose upto 5 attributes, it will help in comparison of measures and attributes within the segments you selected.
Click on Next
You will see New Audience Overlap screen. Fill the details:
Name
Output entity name
Descrption (optional).
Click on Save
Overlap insight type will be created
Audience differentiators​
Audience differentiators help you find out what differentiates an audience from the rest of your customers or from another Audience. You just have to select a Audience and the system will identify profile attributes and measures that distinguish the selected Audience.
---

---
In case we select second option Differentator
You will see the list of segments. Choose segments
Click on Next
You will see a list of attributes. Choose atleast one attributes, it will help in comparison of measures and attributes within the segments you selected.
Click on Next
You will see New Audience differentator screen. Fill the details -Name, output entity name, Descrption (optional).
Click on Save
Differentiator insight type will be created