Overview
Connecting data sources with downstream business users is a time-consuming and resource-intensive effort. Many organizations struggle to empower citizen developers and democratize the use of data to optimize its value.
With seamless API integration, SkyPoint Automate integrates your data with popular platforms and applications so anyone in the organization can make queries, build apps, and visualize information without straining already taxed IT resources.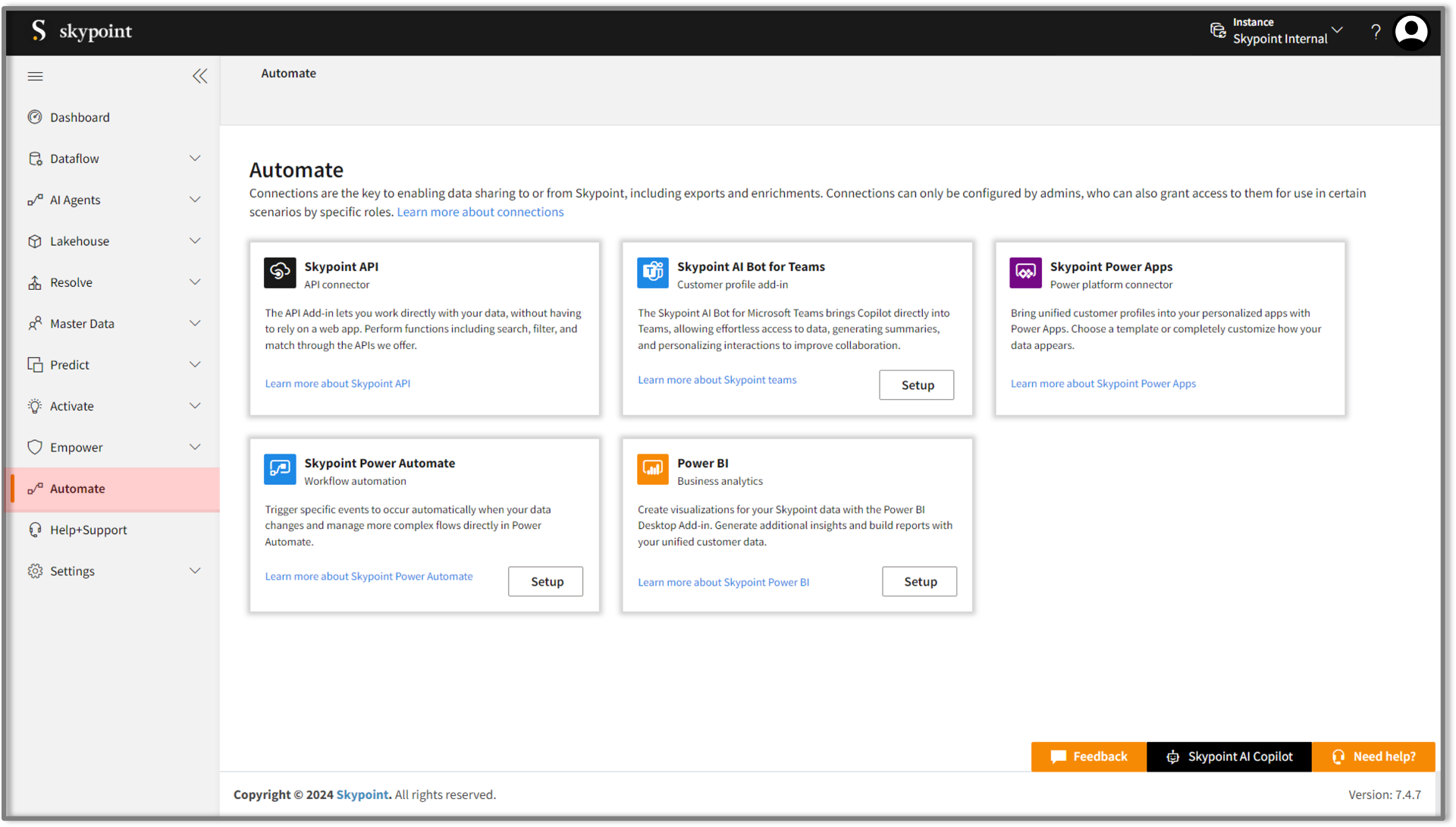 SkyPoint API Connector
Work directly with your data and perform functions like search, filter, and match without relying on a web app.
Teams For SkyPoint
Quickly query and access customer details directly inside Microsoft Teams to deliver a responsive and comprehensive customer experience.
SkyPoint Power Apps
Empower citizen developers to integrate unified customer profiles with customized apps through a low-code platform.
SkyPoint Power Automate
Trigger specific events and automate workflows when data changes to deliver appropriate responses and communications.
SkyPoint Power BI
Create visualizations for your SkyPoint Cloud data with the Power BI Desktop Add-in. Generate additional insights and build reports with your unified customer data.