Creating an Alternate Key
Overview
A primary key is already implemented in all SkyPoint Datavault records. These primary keys maintain uniqueness by unique identifiers such as Globally Unique Identifiers (GUIDs). Skypoint Datavault also provides an alternate key to integrate with an external data store. Alternate Keys provide an efficient way of integrating data with external systems. Each alternate key has a unique name. With the alternate keys, you can link records from the external system to Datavault without modifying the external system schema.
Prerequisite
You have created tables and attributes in the Datavault to create an alternate key. For the creation of a new key, a key must contain at least one attribute.
To create a new key
In the left pane, go to Vault.
Open Datavault and select Table where you want to add and view keys.
---

---
In the Keys tab, click New Keys.
---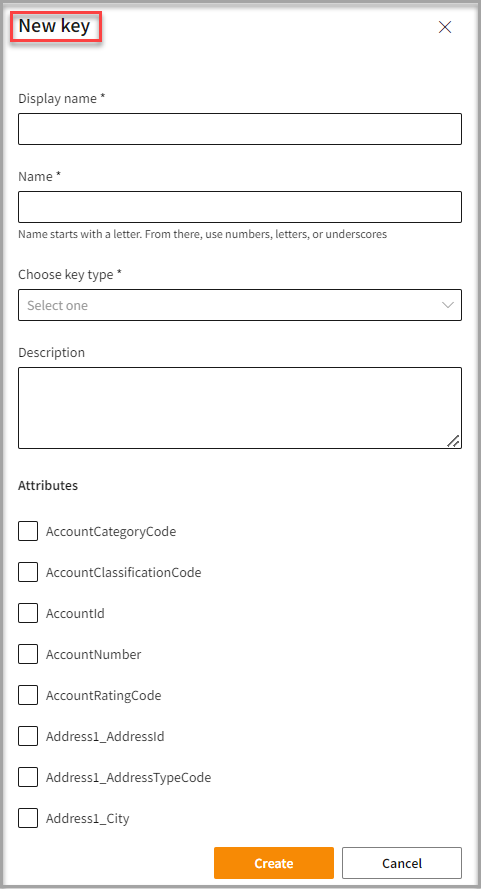 ---
Enter Display name and Name.
Choose key type such as Custom or Standard from the drop-down list.
In the Description box, you can describe the new alternate key.
From the Attributes list, select the attributes.
Click Create to save and generate the alternate key.
In the Keys tab, you can view the newly created alternate key.
---

---
To edit and delete a key
In the Keys tab, choose the key you want to edit or delete.
Click the horizontal ellipsis in the Actions column of the key and do the following:
---

---
| If you want to | Then |
| --- | --- |
| Modify the key | Select Edit. |
| Delete the key | Select Remove. |
---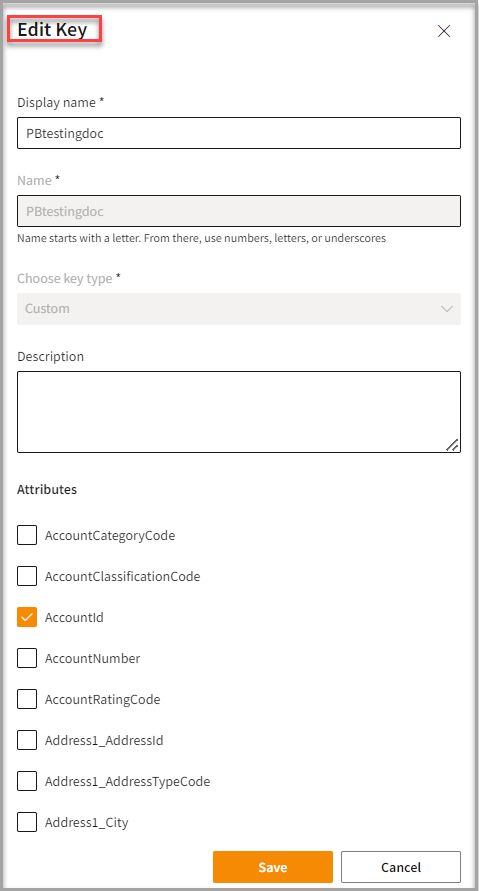 ---
Click Save to apply your changes.